MuscleMeds Amino Decanate 360gm
|
$27.99
DecaDrive Technology for Enhanced Absorption. Full Spectrum Muscle Building Amino Acid Complex. Micronized. 5g Anabolic 10:1:1 BCAA Ratio. 5g Pharmaceutical Quality Glutamine. 500mg Critical Core Amino Acid Matrix. Amino Decanate's scientifically advanced amino acid complex with DecaDrive deliver has set a new standard in amino acid supplementation. New research reveals that in addition to Branched Chain Amino Acids (BCAAs) and glutamine, other critical amino acids are needed to ensure maximum muscle growth, recovery and performance. During exercise, your body has a greater demand for aminos to fuel performance. During exercise, your body has a greater demand of aminos to fuel energy production. Any deficiency in certain amino acids will compromise muscle growth and performance. This deficiency is known as the "Rate Limiting Amino Acid Factor." Amino Decanate is a highly anabolic formula contains a potent and precisely formulated 10.5 gram mega-dose of 19 critically important amino acids designed to maximize anabolic muscle building and prevent catabolic muscle wasting, while feeding both the Citric Acid Cycle and Alanine Glucose Cycle for enhanced energy and muscle endurance. Each serving of Amino Decanate provides 5 grams of BCAAs in a highly anabolic Leucine loaded 10:1:1, yielding 10 times the amount of Leucine to Isoleucine and valine. The latest research shows that Leucine is the key anabolic activator of protein synthesis for peak muscle building. Amino Decanate also contains a full 5 gram dose of pure premium grade L-Glutamine for a more favorable anabolic/anti-catabolic environment to further support muscle growth and speed recovery. To overcome Rate Limiting Amino Acid deficiencies, each serving also provides 500 mg of Critical Core Amino Acids (CCAAs) to fuel the Citric Acid Cycle and Alanine Glucose Cycle, while feeding muscle tissue. DecaDrive Shifts You Into Anabolic Overdrive! Amino Decanate provides all of these highly anabolic micronized amino acids via the scientifically advanced DecaDrive Technology for faster and better utilization and absorption of these critical muscle building aminos. DecaDrive Technology utilizes pharmaceutical delivery methods using the compounds PEG and Decanoate to increase amino acid uptake in the intestines. This powerful infusion of Amino Decanate delivers maximum anabolic muscle building, anti-catabolic muscle protection, increased energy production and improved recovery. Amino Decanate is the new bodybuilding standard in amino acid supplementation.
---
---
Customers Who Bought This Item Also Bought
Customers Who Viewed This Item Also Viewed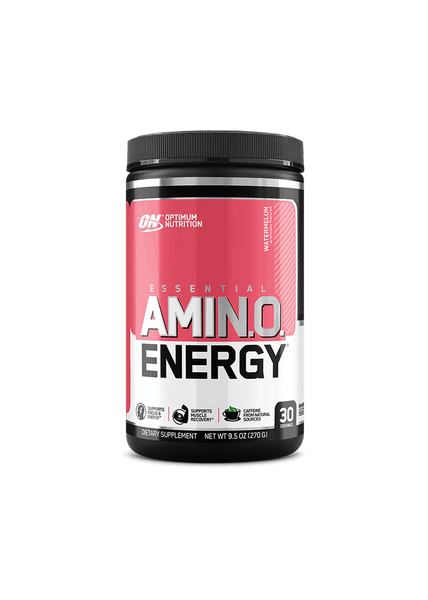 Optimum Nutrition Amino Energy (30 servings)
---
Amino Energy a fantastic product that can be used at any time and is consistently...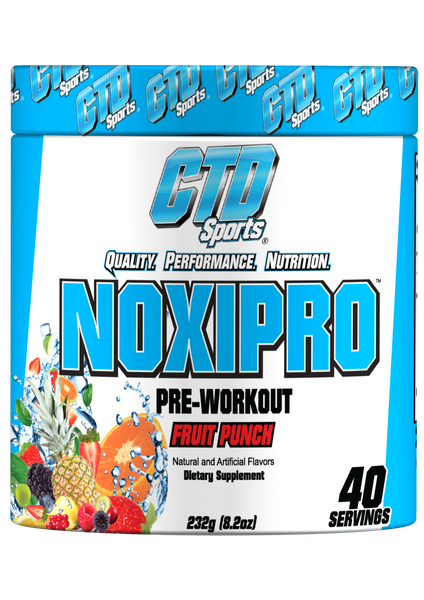 CTD Sports Noxipro Pre-Workout (40 servings)
---
Noxipro New Formula Pre-Workout by CTD Sports Muscular Strength and Power Output† Nitric Oxide Synthesis†...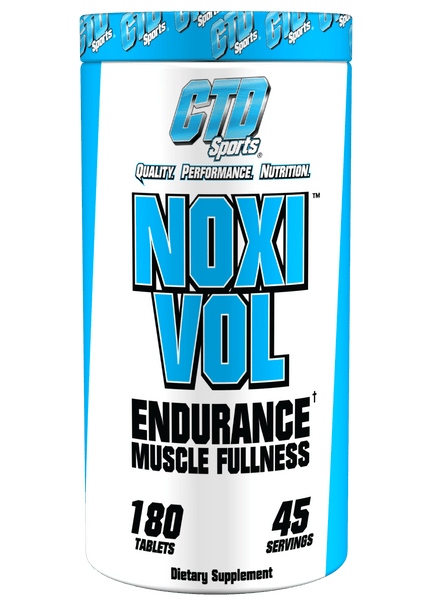 CTD Sports Noxivol Strength Enhancing Vasodilator 180tabs
---
Noxivol is designed to promote lean muscle growth, strength and endurance while improving joint, ligament,...
Your Recently Viewed Items