Nutrakey Tribulus Terrestris (100 Capsules)
|
$12.99
TRIBULUS INCREASES TESTOSTERONE LEVELS NATURALLY
Athletes use Tribulus to help ensure their own natural levels of testosterone are normal at all times. Maintaining testosterone levels keeps anabolic (muscle building) hormones at optimum levels which in turn blunts catabolic (muscle deteriorating) hormones such as cortisol (stress hormone). When stressor hormones rise fatigue sets in and reduces performance by enhancing the perception of effort. The body will begin to breakdown muscle for energy if stressor hormones are not blunted.
DIRECTIONS FOR USE
Take 1 serving (2 capsules) with water or your favorite beverage 2-3 times daily. For best effects in male performance and fertility, supplementation for at least 90 days is recommended.
---
---
Customers Who Bought This Item Also Bought
Customers Who Viewed This Item Also Viewed
Allmax Nutrition TribX90 90caps
---
Tribulus Terrestris has become increasingly popular among athletes because it reportedly increases strength and stamina. Helps support...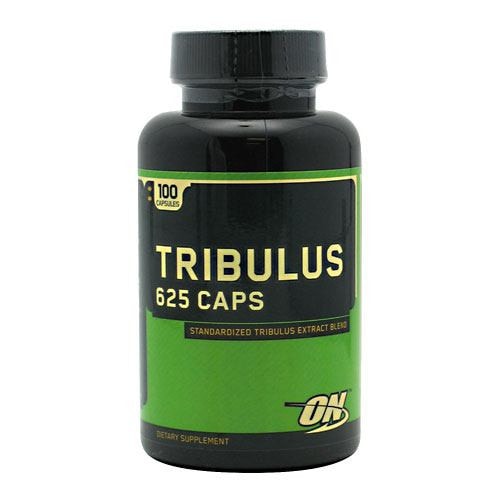 Optimum Nutrition Tribulus 100caps
---
The Bigger Picture of Tribulus: Our Tribulus 625 Caps are made with the finest standardized...
Your Recently Viewed Items