NutraBio Beta Alanine (CarnoSyn) 800mg 120caps
|
$19.99
Beta Alanine by NutraBio
Benefits
of NutraBio Beta Alanine (CarnoSyn) (800mg)
NutraBio's uses only patented CarnoSyn Beta Alanine.
This product is 100% Pure with Absolutely No Additives or Fillers.
Improves muscular endurance for more productive workouts.
Improves exercise capacity so you can train harder and longer.
Boosts muscular strength and power output.
Increases intracellular carnosine levels delaying muscle fatigue and metabolic acidosis.
Suggested Use: As a dietary supplement, take 2 capsules (1600mg) with your favorite beverage twice daily. On Non-Training Days: Take 1 serving prior to your first meal of the day and 1 serving 6-8 hours later. On Training Days: Take 1 serving 20-30 minutes prior to exercise and 1 serving after training. Beta-Alanine can create tingling sensation on your skin, which is normal and should subside after continuous use. To assess tolerance, begin by consuming ½ a serving. Do not add to products already containing Beta-Alanine.
WARNING: NOT INTENDED FOR USE BY PERSONS UNDER THE AGE OF 18. KEEP OUT OF THE REACH OF CHILDREN. If you are pregnant, breast feeding, have known medical conditions and/or are taking drugs consult your health care professional before using this product. DO NOT EXCEED 2 servings in a 24 hour period.
---
---
Customers Who Bought This Item Also Bought
Reviews (0)
Questions (0)
Customers Who Viewed This Item Also Viewed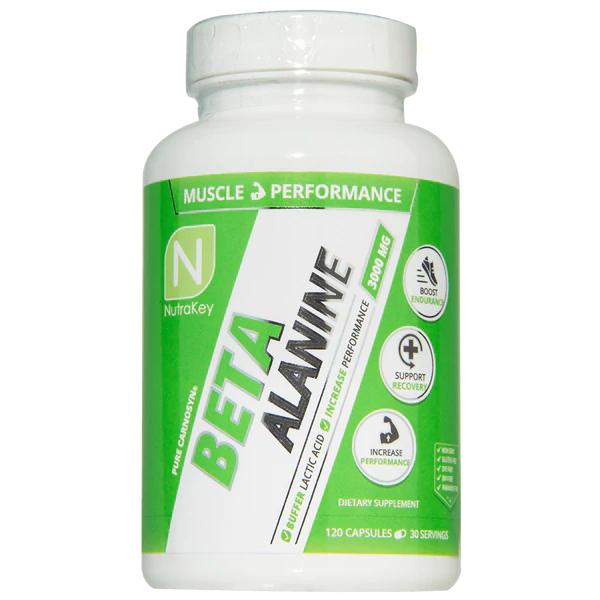 Nutrakey Beta-Alanine (120 Capsules)
---
Strength & Endurance. Increase Muscular Performance. Boost Anaeronic Endurance. Decrease Recovery Time. Enhance Muscular Performance...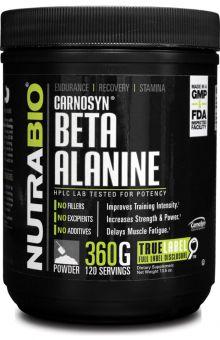 NutraBio Beta Alanine (CarnoSyn) Powder 360gm
---
Beta Alanine (Carnosyn) by NutraBio Benefits of NutraBio Beta Alanine (CarnoSyn) Powder NutraBio's uses only...
Your Recently Viewed Items