Optimum Nutrition Gold Standard 100% Casein 2lbs
1 review |
$49.99
Rapid protein use is desirable immediately before and after exercise to help refuel recovering muscles, but delayed digestion and absorption may be more beneficial at other times-including bedtime when your body typically goes for hours without food. Casein proteins are acid sensitive and tend to thicken in the stomach. Because of this, it can take more than twice as long for our Gold Standard 100% Casein to be broken down into its amino acid subcomponents than other proteins. By blending premium micellar and calcium caseins, we've created a protein formula that's truly time-released. Typical Amino Acid Profile (Miligrams Per Serving): Essential Amino Acids (EAAs):Tryptophan 292, Valine 1609, Threonine 1039, Isoleucine 1312, Leucine 2129, Lysine 1822, Phenylalanine 1144, Methionine 644. Conditionally Essential Amino Acids (CAAs): Arginine 866, Cystine 79, Tyrosine 846, Histidine 688, Proline 2421, Glutamine & Precursors 4950. Nonessential Amino Acids (NAAs): Aspartic Acid 1589, Serine 1396, Glycine 510, Alanine 664.
---
---
Customers Who Bought This Item Also Bought
Great taste, mixes well and sustains me.
Customers Who Viewed This Item Also Viewed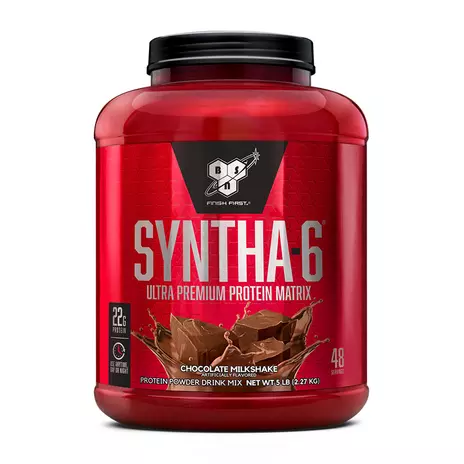 BSN Syntha-6 Protein (5 lb)
---
Product Overview  SYNTHA-6 is an ultra-premium protein powder with 22g protein per serving and one...
MET-Rx Meal Replacement Protein Powder (40 packets)
---
Metamyosyn combines fast-digesting whey protein with slow-acting casein, the result is a highly bioavailable fuel...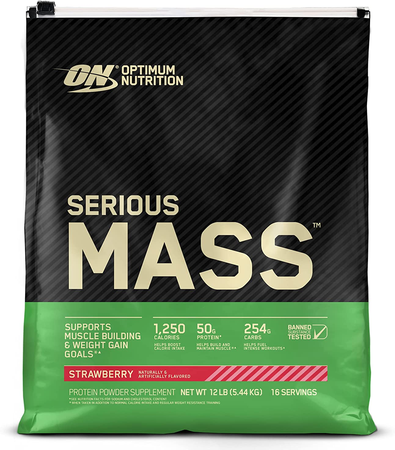 Optimum Nutrition Serious Mass Weight Gainer 12lbs
---
The Bigger Picture of Weight Gainers: Serious weight gain requires serious calories. However, those who...
Your Recently Viewed Items