Insane Labs Psychotic Variety Pack (30 Servings)
|
$69.95
PSYCHOTIC PRE-WORKOUT: 30 CONVENIENT SINGLE SERVE STICK PACKS (10 EA. BLUE RASPBERRY, FRUIT PUNCH & GRAPE)
ENERGY. FOCUS. ENDURANCE. STRENGTH. If having a substantial energy and strength boost that keeps going long after your workout has ended, Insane Labz PSYCHOTIC is the only choice.  Loaded with Beta-Alanine, Creatine Monohydrate and DMAE to boost endurance and focus to get you through the toughest workouts.

NO CRASH FORMULATED.  Psychotic is formulated for long-lasting energy, focus, and endurance that keeps you going and going without the jitters.  

BEST TASTING: How often do you taste a pre-workout and immediately want to throw it away?  Psychotic has the best tasting flavors of any pre-workout and it's really not close.
---
---
Customers Who Bought This Item Also Bought
Customers Who Viewed This Item Also Viewed
My Supplement Club Pump Sauce (16 Servings)
---
Introducing PUMP SAUCE™️ , the only full-spectrum liquid pump supplement on the market! Designed to elevate your workout experience...
Inspired Nutraceuticals FSU Serum Cell Volumizer (32 Servings)
---
FSU serum uses clinical grade GlycoClear Glycerol that is 99.7% Pure.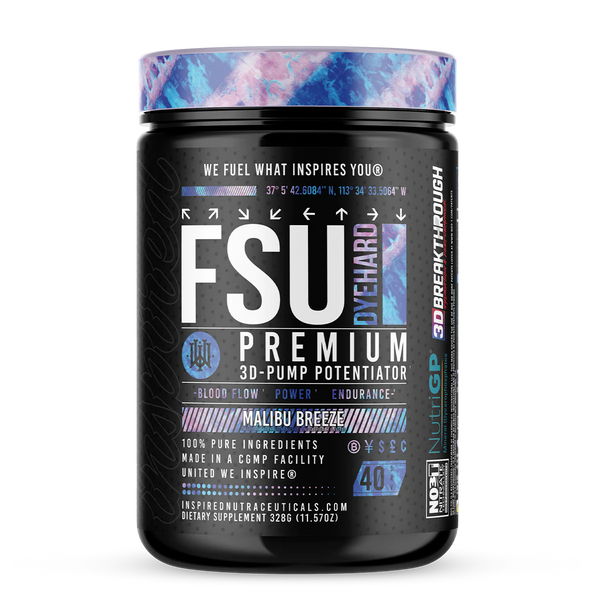 Inspired Nutraceuticals FSU Premium Die Hard 3D Pump (40 Servings)
---
This is the final evolution in non-stimulant pump pre-workouts. FSU Dyehard™ delivers massive doses of 3D...
Your Recently Viewed Items